Upon your first appointment with Corpus Christi Urology Group, PLLC, you are requested to bring the following: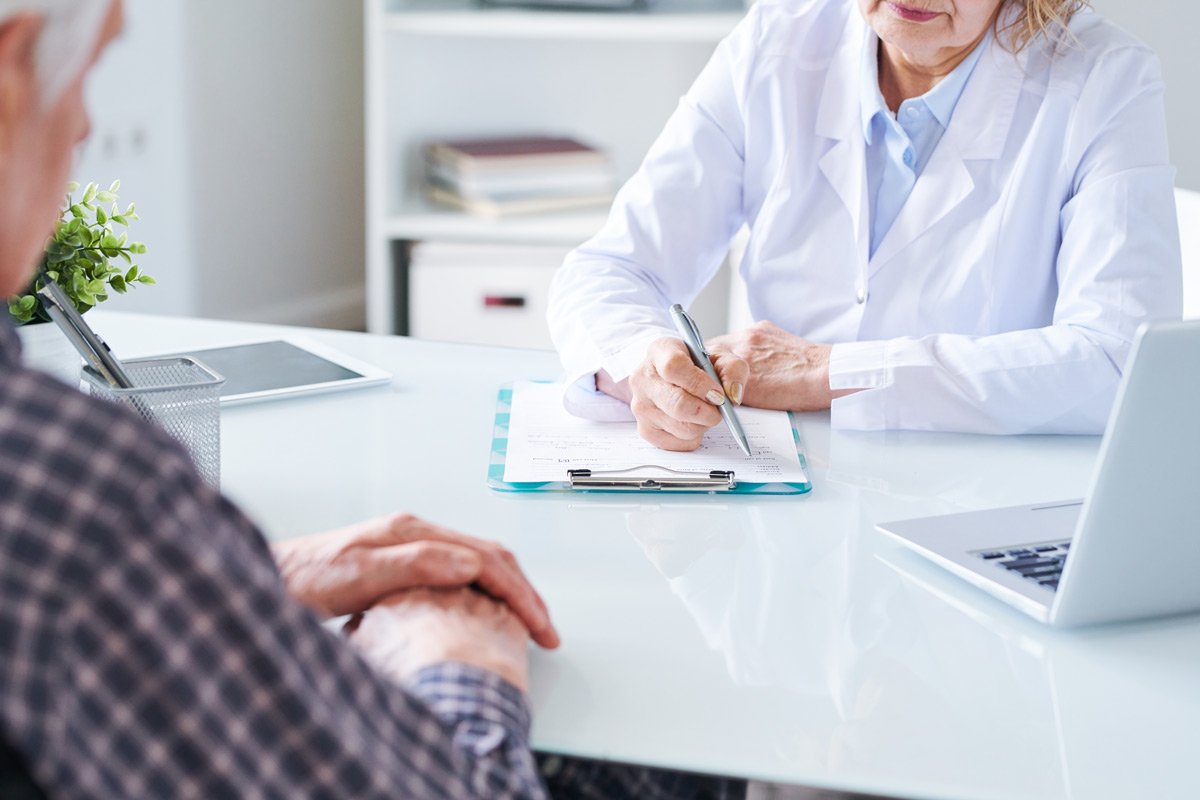 List of All Your Current Medications
For your convenience, you may view, print, and complete the following forms before your first office visit. You can even fill them out on your computer before printing them!
Patient Registration Form
Scheduling an Appointment
We see patients by appointment Monday through Friday, 9:00 a.m. to 4:15 p.m. Our receptionist is available until 5:00 p.m. to assist with your appointment scheduling at (361) 884-6381, ext. 2.
Unless you have an emergency, it's best to call in the afternoon when our phones are less busy. If you are not able to keep your appointment as scheduled or are going to be late, please contact our office as soon as possible. This courtesy allows us to be of service to other patients.
Our doctors try their very best to stay on schedule. If they are seriously delayed, we will attempt to notify you as soon as possible.
Should you have questions regarding your condition, medication, or treatment, please call our main office, (361) 884-6381, ext. 3, during normal business hours so that we may have access to your medical records.
If you need to have your prescription refilled, it is helpful if you know the name of your pharmacy. If you have your prescription bottle, it is best to keep it handy when speaking with our office staff. If you are on a maintenance medication, (stone prevention, urinary tract infection prevention, etc.), you may have the pharmacist call us directly for approval.
If you have been referred to Corpus Christi Urology Group, PLLC, by another physician, or have a family physician, please inform us on your patient registration form. This will enable us to keep your physician current on your diagnosis and condition.
Should you have an urgent problem arise while the office is open, please contact our office at (361) 884-6381, ext. 0, and the doctor will be in touch with you either directly or through office personnel giving you instructions for emergency care.
If the situation arises while the office is closed, the answering service will answer and promptly forward your message to the doctor on call. You will receive a response as quickly as possible.
In the event of a true emergency, it is best to go to the Emergency Department of the nearest hospital where the physician on duty will initiate treatment immediately.
We accept Medicare, Medicaid, and Tricare. Corpus Christi Urology providers are in-network with most major commercial insurances including Aetna, Blue Cross Blue Shield, Humana, UHC and many other carriers. You are responsible for payment of your deductible and/or the remaining 20% of the Medicare allowable. If you have a supplemental policy, we will be happy to file for the remaining 20%. If your insurance isn't listed or you have questions, contact us.
HMO insurance policies (check your insurance card for the words HMO or call your carrier's 800 number to inquire), you will need authorization from your primary care provider before seeing a urologist. However, if you are a new patient, you will need to get with your primary care provider to fax your referral/authorization to (361) 561-4169. Your referral/authorization must be received prior to your appointment to be seen by the physician.
Private/Cash Pay Patients
We are not contracted through any Healthcare exchange i.e., Marketplace policies or programs. Private or cash pay patients without health insurance should be prepared to pay $300 upon check-in. If additional costs are incurred for more expensive testing or treatment, we will collect at the end of the visit. Private insurances vary and may cover anywhere from zero to 100% of your medical charges. We offer several payment options including Master Card, Visa, Discover, and personal checks.
Co-payments, deductibles, and private payments are due at the time of your visit. We accept cash, checks, and major credit cards.
If you cannot pay your balance in full, contact us to arrange a payment plan. We do not offer payment plans in advance for non-urgent or elective medical issues.
Our office has highly trained and qualified personnel available to answer your insurance questions and/or billing concerns. Please call (361) 884-6381 and press option 4 for billing.
Some insurance carriers require pre-certification or second opinions prior to certain diagnostic or surgical procedures. Our staff will be happy to assist you. However, you are responsible for making this determination. Should you have questions regarding pre-certification of a surgical procedure, please call our surgery coordinator at (361) 884-6381, ext. 1156 or 1160.
Confidentiality and Notice of Privacy Practices
Your medical record is strictly private. We will not give out information regarding your condition to your employer, friends, or relatives without your written authorization. The only exception to this is when required by law.
Our Notice of Privacy Practices describes how medical information about you may be used and disclosed and how you can get access to this information. Please review it carefully.